build wealth in every area of your life
Are you a mid-career professional who would like to plan your way from crisis to life and financial freedom?
The number one way to get what you want is to have your own plan.
your friendly financial life planner based in Woking, Surrey
Life is complicated enough without worrying about money as well. 
How you use the money that comes into your life can create stability and security or the opposite. 
How can you start saving, investing and creating more wealth while avoiding the big mistakes? 
Having the vision, mindset and skills to plan and manage your money better will play a key role in achieving wealth, health and happiness. 
Together, we'll simplify your finances so you can get on with your life, stop making money mistakes and look forward to a bright, happy future.
Say a hearty hello to financial stability and all the life and money management skills you wish you'd had for years. .
Create wealth in every area of your life
Financial Freedom PLanning For
Individuals and couples
Free yourself of money worries.
Be money happy!
Wave goodbye to money stress and financial anxiety
Financial Freedom PLanning For Companies & their teams
Money wellbeing for staff
Build your staff's financial wellness to reduce anxieties and boost their focus and confidence.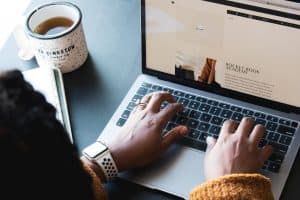 You've been thinking about starting a blog for a while now.
But how to start a blow with no money?
You've read all the tips and tricks online, but you just don't have the money to invest in it. You don't even know where to start.
Starting a blog with no money can seem daunting, but it's really not as difficult as it seems.
With a little bit of creativity and determination, you can have a successful blog up and running in no time. Read on to hear how to start a free blog.
Read More »
Set up your call to start planning your favourite future
Financial coach UK, Financial coaching UK, Personal finance coach UK
Financial coach Woking, Financial coaching Woking, Personal finance coach Woking
Financial planner Woking, financial planning Woking, personal financial planner Woking